UK TV - Just two 007 adventures over the holidays with ITV
Despite winning the broadcast rights back from Sky, British free-to-air television channel ITV will only screen two James Bond films this holiday season.
Movie:
Quantum of Solace (2008)
Channel: ITV1
Date: Monday 30th December 2013
Time: 20:30
Agent 007 and M's interrogation of Mr White proves no one can be trusted on James Bond's newest action adventure, "Quantum of Solace". Fueled by the betrayal of Vesper, the woman he loved, Bond's determination to track down the mastermind behind White's sinister organisation leads to Haiti, where he finds an unlikely ally in Camille, a beautiful but feisty stranger. The trail quickly leads to Dominic Greene but with the British Government and the CIA working against him, Bond must kill or be killed on his mission to uncover the truth and destroy 'Quantum'.
Starring: Daniel Craig, Olga Kurylenko, Mathieu Amalric, Giancarlo Giannini, Gemma Arterton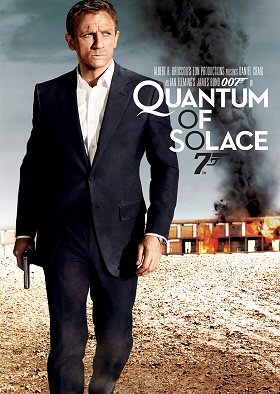 "Quantum of Solace" - MI6 Dossier
Movie:
GoldenEye (1995)
Channel: ITV2
Date: Friday 3rd January 2014
Time: 21:00
Pierce Brosnan, on his first mission as 007, quickly establishes himself as the best Bond since Sean Connery and makes a fetish out of the old-fashioned values of loyalty and patriotism. Director Martin Campbell provides a stunning chase between car and tank through the streets of St Petersburg. There are also notable Bond girls in the shape of Izabella Scorupco and assassin Famke Janssen, who kills by crushing her victims between her thighs.
Starring: Pierce Brosnan, Izabella Scorupco, Sean Bean, Famke Janssen, Gottfried John, Joe Don Baker, Robbie Coltrane, Alan Cumming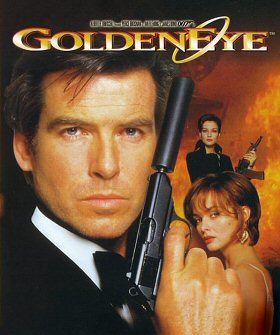 "GoldenEye" - MI6 Dossier
Thanks to `WillyGalore ` for the alert.
Discuss this news here...