David Walliams talks Bond ahead of TV special
Little Britain star, David Walliams, has styled himself as the ultimate ladies man, emulating Sean Connery's classic 007 pose, in a new tongue-in-cheek photo shoot for the Radio Times - reports
Metro
.
In the hilarious set of photos, Walliams gets to grip with the Bond jet pack used in the film Thunderball and tries out the Aston Martin DB5 from Goldfinger.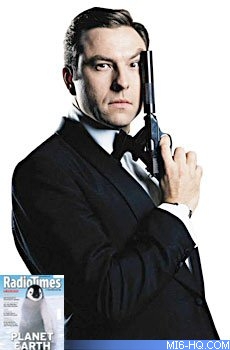 Walliams who successfully swam across the English Channel, will be hosting the ITV1 documentary 'My Life With James Bond' next month.
The Little Britain comedian said: 'I would still love to be in a Bond film. But I think I've blown that by going on TV wearing a dress,' Walliams said.
The documentary is timed to celebrate the forthcoming release of new Bond film Casino Royale, starring Daniel Craig.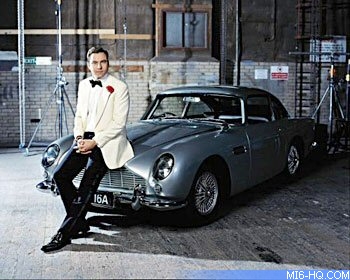 Some fans have started an internet campaign claiming that Craig was the wrong choice for Bond, but Walliams defended the new Bond star, saying: 'Who are they? They're just idiots. They haven't even seen him playing it.'
He added: 'I met him at a party about 18 months ago and I was going, 'Have you been offered Bond?' He said, 'I can't talk about it.'
I said, 'If you have, I've been thinking about it and you're the only guy around now who could do it. Please, please, please do it!'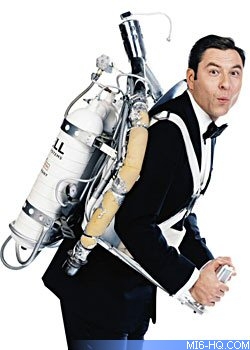 'I'm sure it didn't affect his decision-making, but I'm 100 percent behind him as James Bond. He has a sense of danger, of brooding menace, and he's probably one of the most gifted actors to play the part.'
Thanks to `The Arkichef` for the alert.
Discuss this news here...