`By Royal Command` out today in paperback (UK)
The paperback edition of Charlie Higson's fifth Young Bond novel
"By Royal Command"
is out today in the UK.
A new
Young Bond
short story by author Charlie Higson will be published later this year in the upcoming guide book
"Danger Society: The Young Bond Dossier"
. An extract of this new adventure is included in the the By Royal Command paperback.
The adventure titled "A Hard Man To Kill" is set during James' return from Mexico at the end of "Hurricane Gold". Young Bond travels back on a French ocean liner. It introduces a character who plays a big part in Bond's later career in the 00 section at MI6. No doubt influenced by the character's popularity in the first two movies starring Daniel Craig, a young René Mathis will meet Bond for the first time during the course of the short story. "A Hard Man To Kill" will be the longest 'short story' ever published featuring James Bond.
Order "By Royal Command" paperback (Amazon UK)
.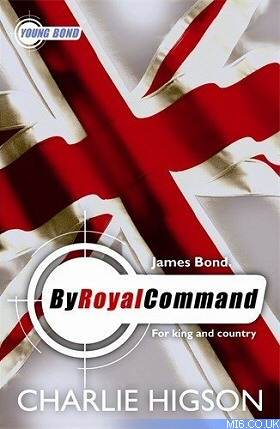 Discuss this news here...