`Danger Society` Young Bond Dossier paperback pre-order
It began with SilverFin in 2005 and wrapped up with By Royal Command in 2008, but the adventure is not quite over for Young Bond. Fans now have the chance to snap up a special paperback edition of a book covering the series of five adventures by author Charlie Higson.
Featuring a brand-new short story by Charlie Higson, the "
Danger Society: The Young Bond Dossier
" is the complete and definitive guide to the world and adventures of young James Bond.
Packed with information - from in-depth character profiles to the cars, the weapons and the exotic locations, plus facts, statistics, photographs, maps, and illustrations by Kev Walker - this book is both a must-have for Young Bond fans and a perfect introduction to the megaselling series.
The hardback edition is
available now
in the UK.
Puffin will release the paperback edition on 3rd June this year for £6.99.
Click here to pre-order and save (Amazon UK)
.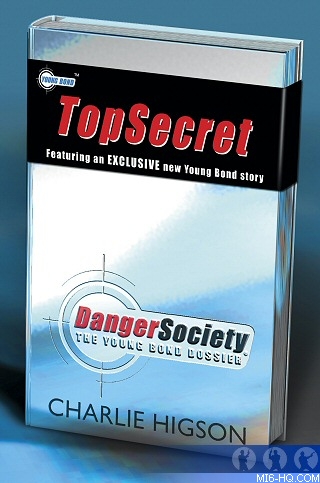 Above: Hardback cover artwork (Penguin UK)
Discuss this news here...