France TV - 'Goldfinger' on France 2, Wednesday afternoon
Movie:
Goldfinger (1964)
Channel: France 2
Date: Wednesday 8th May 2013
Time: 15:05 CET
Sean Connery dodges the bullets and bowler hats as 007 is assigned to investigate the evil empire of Auric Goldfinger, a ruthless man with a dangerous penchant for gold bullion. Add a bevy of beautiful foes, plenty of memorable villains, a vast array of amazing gadgetry, and a spectacular finale in the vaults of Fort Knox - and you have the recipe for one of the most exciting and enduring episodes in the Bond series.
Starring: Sean Connery, Honor Blackman, Gert Frobe, Tania Mallet, Shirley Eaton, Cec Linder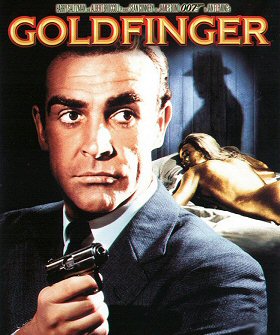 "Goldfinger" - MI6 Dossier
Thanks to `Gerard` for the alert.
Discuss this news here...