UK TV - 'Thunderball' on ITV1, Saturday afternoon
Movie:
Thunderball (1965)
Channel: ITV1 (UK)
Date: Saturday 9th February 2014
Time: 15:20
SPECTRE has hijacked two atomic bombs from NATO and threatens to destroy an important city in the US or England unless their ransom demand is met. James Bond has only four days to thwart SPECTRE mastermind Emilio Largo and prevent a nuclear holocaust.
Starring: Sean Connery, Claudine Auger, Adolfo Celi, Luciana Paluzzi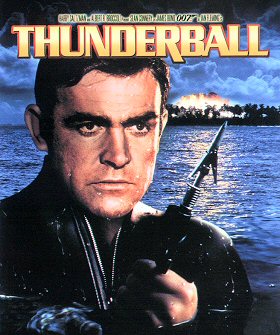 "Thunderball" - MI6 Dossier
Thanks to `Samuel001` for the alert.
Discuss this news here...