France TV - 'Casino Royale' on France 2, Sunday night
Movie:
Casino Royale (2006)
Channel: France 2 (France)
Date: Sunday 2nd March 2014
Time: 20:50 CET
James Bond's first "007" mission leads him to Le Chiffre, banker to the world's terrorists. In order to stop him, and bring down the terrorist network, Bond must beat Le Chiffre in a poker game at the Casino Royale. Bond meets a beautiful British Treasury official, Vesper Lynd, who is assigned to deliver his stake for the game and watch over the government's money. But, as Bond and Vesper survive a series of lethal attacks by Le Chiffre and his henchmen, a mutual attraction develops.
Starring: Daniel Craig, Eva Green, Mads Mikkelsen, Jeffrey Wright, Giancarlo Giannini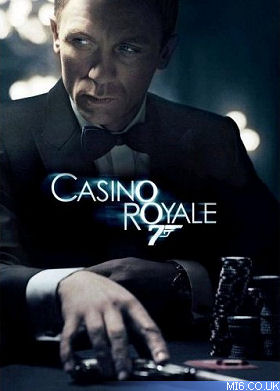 "Casino Royale" - MI6 Dossier
Thanks to `Gerard` for the alert.
Discuss this news here...