Early `Quantum of Solace` DVD reviews are just `screeners`
Buyer Beware: Several DVD and Blu-Ray websites are touting 'first' reviews of the upcoming release of the 2008 James Bond adventure "Quantum of Solace", due out March 24th.
Fox Home Entertainment, who are releasing the movie, have not sent the final discs out for previews. Instead, the discs that were distributed are 'screeners' which run at much lower video quality and include watermarking throughout. This means that any review of the video & audio quality of the film transfer will not reflect the superior discs which will hit stores later this month. Several DVD and Blu-Ray review sites have failed to mentioned this.
'Screeners' are used by the industry to allow reviews an early look at the content of the material, and have lower audio/visual quality that the true release - including watermarking artefacts - to help prevent piracy ahead of general release.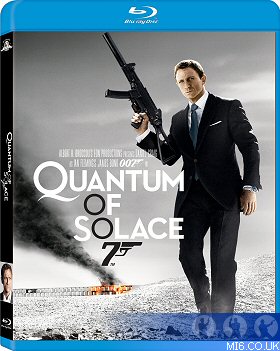 Click here for complete coverage of the DVD and Blu-Ray release of "Quantum of Solace" on MI6
.
Discuss this news here...