Australian `By Royal Command` paperback released in June
The paperback edition of Charlie Higson's fifth and final Young Bond novel, "By Royal Command", will hit book stores in Australia on 29th June 2009.
Retailing for $16.95 AUD, the 356-page paperback will be released by Puffin with fresh cover artwork.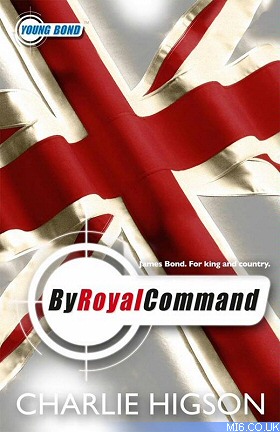 Click here for complete coverage of "By Royal Command" on MI6.
Blurb
Following a treacherous rescue mission high in the freezing Alps, James Bond is preparing for life back at Eton. But James Bond is under surveillance; his every move is being watched. He alone holds the clue to a sinister plot that will bring bloodshed and carnage to his school – and his country. Forced to flee from Eton to Austria, James must leave behind everything he knows, with only a beautiful - and dangerous - girl by his side. Soon he is trapped in a deadly war of secrets and lies, as a nightmare reunion with a bitter enemy throws him once more into the path of death.
Discuss this news here...