Tweaked UK cover art for 'Carte Blanche' revealed
In the
recently released teaser trailer
for 007's forthcoming literary adventure, Carte Blanche, astute fans noticed that the cover art of the book had been tweaked slightly since its
big reveal in Dubai
, some four months ago.
The updated artwork has found its way onto the internet: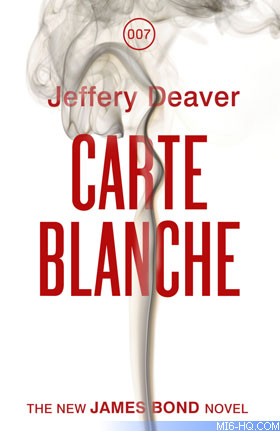 The above artwork is now adorned with the literary 007 logo and red, rather than tan text. The tagline has subtally changed from "A James Bond Novel" to "The New James Bond Novel".
Click here to view the previously released US and UK cover art.
Discuss this news here...