US fans can win signed 'Carte Blanche' copies with Simon & Schuster
Jeffery Deaver's US publisher has launched a sweapstake to win signed editions of the new 007 novel: 'Carte Blanche'.
Enter for a chance to win a signed first edition of the new James Bond novel.
Be one of three lucky winners to receive a signed first edition of Jeffery Deaver's Carte Blanche: The New James Bond Novel before it officially goes on sale in the United States on June 14th! We will announce the winners on May 26th, three weeks before publication. Don't miss your chance to read it before all of the other fans!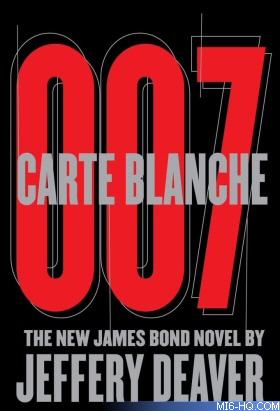 Jeffery Deaver has been selected by Ian Fleming Publications to write the new James Bond thriller that S&S will publish on June 14th. The plot of the new novel—which features a contemporary setting and brings Fleming's legendary 007 character firmly into the modern age—is being kept tightly under wraps until publication.
Head to simonandschuster.com to enter
Discuss this news here...