| | |
| --- | --- |
| | One of the gadget cars built for the diamond-faced villain Zao in "Die Another Day" is going up for auction this month... |
Zao's XKR Up For Auction
23rd October 2010
One of the original gadget/stunt cars built by the EON Productions special effects team for the diamond-faced villain Zao to battle James Bond in "Die Another Day" is going up for auction on 27th October in London. The sale is part of the same auction that includes the Aston Martin DB5 driven by Sean Connery in "Goldfinger" and "Thunderball".
The Jaguar XKR body (chassis SAJDA42POYP00598) was modified with a Ford Mustang 302 cu. in. V-8 engine, modified Ford Explorer front suspension unit, subtly flared rear wheel arches, unique offset Detroit 20-inch road wheels and highly modified front under-bonnet body structure. The vehicle was dubbed "Special Effects Car 1 (SFX1)" and was one of only four built with four-wheel drive and driven in ice chase scene.
In typical Bond fashion, Brosnan was shown driving an Aston Martin Vanquish. The villain Zao, played by Rick Yune, drove a highly modified Jaguar XKR equipped with a Gatling gun mounted centrally behind the seats, missiles firing from the front grilles, rocket launchers in the doors and mortars in the boot. No less than eight XKRs were used for filming, all of which were formerly Jaguar Cars engineering development fleet vehicles that were converted by Jaguar's own Special Vehicle Operations (SVO) in conjunction with Pinewood Studios' in-house special effects team.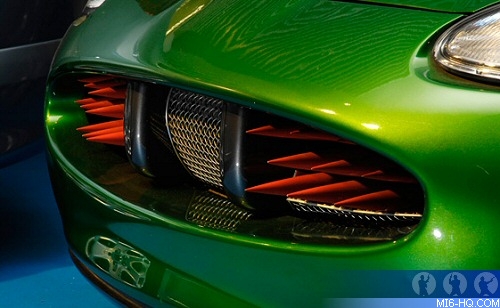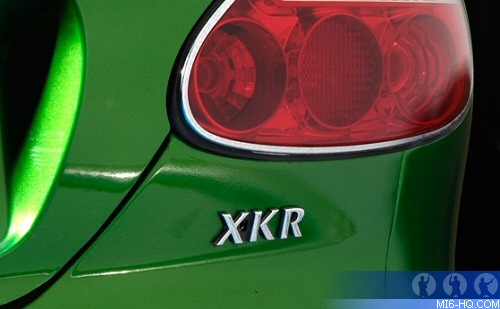 Half of the XKRs were standard two-wheel drive XKRs (some supercharged, some normally aspirated XK8s) with cosmetic modifications. In order to prepare for the dramatic car chase on ice, however, the other four XKRs were built on a completely bespoke four-wheel drive chassis. All eight cars were painted the same green as Jaguar's Formula 3 racing team with Dorchester grey body kits, an R-performance option interior with Recaro bucket seats, 20-inch silver Detroit-style road wheels and Brembo brakes.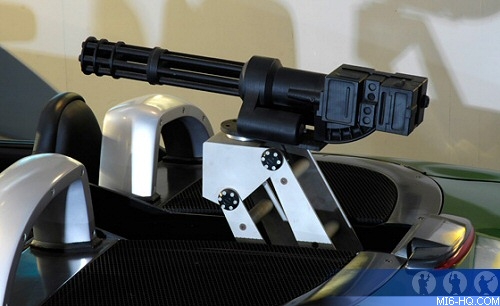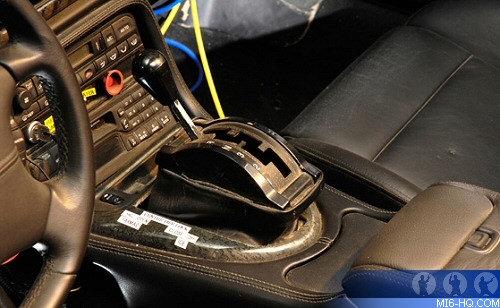 The XKR presented here is one of these eight cars built for filming and has been on loan to the famous National Motor Museum in Beaulieu from Jaguar Cars since December 2003. It is "SFX1," one of the four Special Effects Cars built on the four-wheel drive chassis. It is powered by a 302 ci (five-litre) Ford Mustang engine and transmission, which was smaller than the regular Jaguar engine and could therefore be moved rearward in the chassis to accommodate the modified Ford Explorer front suspension and four-wheel drive system necessary for filming in Iceland. The car is original and unmodified since the end of filming, as built by Jaguar SVO and Pinewood Film Studios. Being sold directly from Jaguar Heritage, this is the very first time that this blue-chip piece of Bond memorabilia with unquestionable provenance has been offered for sale.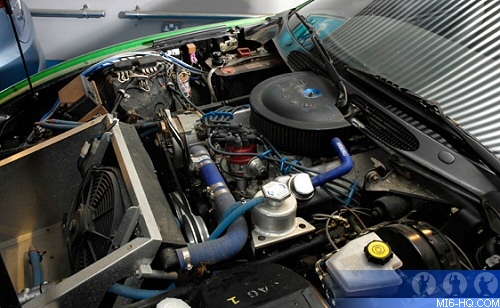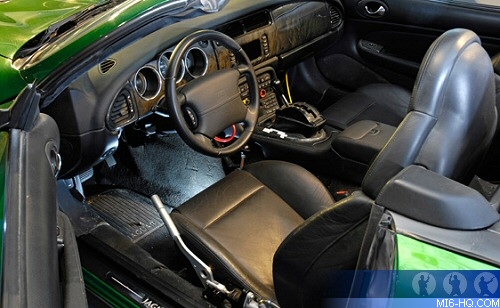 It is a unique piece of movie history and one of the most stunningly designed and dynamic villain's cars in the history of the Bond franchise. So if you are not the successful buyer of the DB5 from Goldfinger, then perhaps owning this might give you a chancing of obtaining it via other, more sinister means! Please note, however, that this car was built as a film stunt vehicle and is offered on bill of sale only. Bids are estimated to reach £25,000-£35,000.